Addison Barnard
All-American Softball Player
Addison Barnard
All-American Softball Player
Use code AB30 for 15% off your order!
Tees
Hoodies
Bottoms
Accessories
"I chose to be a Brand Ambassador for True Victory because I love the positivity they spread and that it is a veteran-owned company. I have many close relatives and ties to the military community and absolutely love to support them! The message, the products, the community, and the vision of the brand are all things that I strongly believe in. And that's why
#IAMTRUE."

Softball
Wichita State All-Time Home Run Leader - 62
Wichita State Single Season Home Run Record Holder - 33
Wichita State Single Season RBI Record Holder - 84
2023 Easton/NFCA All-America Scholar Athlete
2023 NFCA All-Central Region Second Team
2023 CSC Academic All-District Team
2023 First Team All-Conference
2023 D1 Softball Preseason First Team All-American
---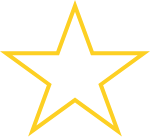 Personal
She is the daughter of Curt and Deann Barnard, and grew up on a farm with her three sisters: Avery, Reece and Baylor... She plans to major in health science at Wichita State and eventually become a medical doctor.
---